McKinley Tech High School


Class Of 1978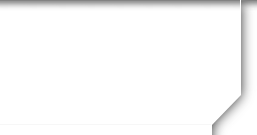 In Memory
John Stripling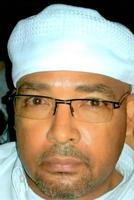 John "Johnny" Stripling was born in Reynolds, Georgia on February 6, 1959 as the first son to Lillian Stripling Kemp and the late Henry Lee Stripling. He had two siblings who preceded him in death, Doretha Stripling and Patricia Stripling. On April 16, 2021, God called Johnny to eternal rest.
Johnny moved with his family to the Woodridge area in Washington, DC at around the age of 7, after his mother remarried. He received his formal education from Taft Junior High School and McKinley Technical High School where he graduated in 1979.
While in high school, Johnny worked at the Ford's Theater in Washington, DC as an usher and wardrobe assistant, working with the cast of "Godspell" and "My Arms Are Too Short to Box with God." After High School, he started a career with Giant Food working as a cashier and quickly advanced to become a retail trainee in Giant's management program because of his wit and warm personality. Johnny finished the training program to become a Front End Manager and worked in this position for many years. He later became a Receiver and retired in August 2014, after 35 years of dedicated service at Giant Food. While working at Giant he met and married Kwakwea Proctor on October, 25, 1981. From this union a beloved daughter was born, Eunique Stripling.
Johnny loved the Lord and attended the St. John's Freewill Baptist Church in Upper Marlboro, MD. He was the 5th child of nine siblings. As the oldest son, he felt the need to be in charge and would let you know he was the "Big brother." Johnny enjoyed watching basketball and football on TV. The Dallas Cowboys was his favorite team and he would often wear Dallas Cowboys' jerseys and hats. When he would dress, you would seldom find him without a matching hat. He loved to watch Law and Order and was a fan of Star Trek, so much that he considered himself a Trekky. He liked to listen to "oldies but goodies" music and in conversations would brag about how well he danced and played football in his younger years. Johnny had an inviting smile that would light up a room and a laugh that would warm your heart. Johnny would share whatever he had with those around him and because of this he was loved by many.
Johnny is survived by his mother Lillian S. Kemp; daughter Eunique Stripling; granddaughter Nia Minns; grandson Sheeke Minns; siblings Elizabeth Stripling, Joan Miles, Rosemary Stripling, Henry Lee Stripling, Stephanie Hancock, Ethel Wade; companion Marie Lancaster, Sayzon Ford, Jeniah Ford; best friend Ronald Marshall and many nieces, nephews and a host of other family and friends.